Black Friday 2019
November is back with a vengeance! I can't believe another year has absolutely flown by!

Today I am reaching out to you to let you know that we are ramping up to this year's Black Friday event here at Wealthy Affiliate, and for those of you that don't know, it is by far our BIGGEST and most exciting event of the year.
I think I can speak for most affiliate marketers when I say that we all embrace Black Friday every year because it is a time when you will typically see a boost in your sales, and certainly when you are able to take advantage of some really great deals online.

Black Friday 2019
This year Black Friday weekend is running Friday November 29th, 2019 – Monday December 2nd, 2019.
As we do every year, we are going to be running an AMAZING offer on our yearly membership at WA for those that want to take part in this offer. We fully anticipate this being our most exciting, and YOU oriented Black Friday event yet.
This year, like other year's you are going to be able to get a Premium membership at WA at the lowest price EVER.

With inflation climbing again this year, the value of a dollar is going less far with each day that passes. However, we are on a mission to keep your costs of running a business the lowest in the industry, while maintaining our lead in the industry and offering the MOST comprehensive, technically advanced, and well support affiliate/internet marketing platform online.
Black Friday 2019
This year the price is once again going to be $299, for an entire year Premium membership. This is much cheaper than our already heavily discounted yearly membership. It's even lower than our yearly price back in 2005 (14 year's ago) when we started Wealthy Affiliate.

This is also going to come with several "never seen before"" bonuses, including:

Bonus #1: The Path to Affiliate Stardom in 2020 – Kyle Goes AMA (Ask Me Anything) – Live Class
Bonus #2: Building an Incredible Internet Business in 2020, The WhitePaper.
Bonus #3: Creating a Thriving Authority Website in 2020 (5 Weeks of Live Training)
Bonus #4: Early 2020 Beta Access to New Platforms (Yearly Members Only)
These are all never seen before bonuses, that are exclusive to those that take part in the Black Friday deal.
Another huge perk to doing yearly on Black Friday is that you are going to be grandfathered into this price forever, as long as you stay on this membership. This means when your membership dues come up next year, they will only be $299 for another entire year within the exclusive Premium membership here at WA.
Black Friday 2019 Q & A
For clarity and in advance of the Black Friday event, I wanted to offer answers a few common questions that we have gotten in the past and that we have received leading up to this year's event.
Q. I am already yearly, can I take advantage of this offer?
A. Yes, You definitely can. You will pay the $299 and it will add an entire year onto your membership. So, if you paid for yearly in August 2019, the additional $299 would take you right through to August 2021. Then moving forward, you will be on the lower Black Friday rate when your recurring billing comes due in 2021.
Q. I am on a tight budget, so I need to get funds in order. How long is the promotion?
A. 4 days. The Black Friday offer runs between November 29th, 2019 (Friday), through December 2nd (Monday).
Q. Can I buy multiple year's at once?
A. At this point, you can only buy one year at a time. Do know that you will be grandfathered in at the $299 price, so next year you will be able to get an additional year for $299.
Q. Is this going to be offered again?
A. We don't know and likely not in this same format this year (or price point). We have a lot of awesome stuff coming in 2020 and with that may come some changes to the pricing. We typically have an offer once per year, but we have retained our Black Friday pricing at $299 for the last 7 year's. This could very well be the last year you can ever get this $299 rate. If you want to lock in at the Premium yearly rate of $299, then I suggest you take advantage of it this year.
Q. Can both Starter and Premium members take advantage of this offer?
A. Yes, both Starter and Premium members will be able to take advantage of the Black Friday offer and get all the bonuses.
Q. What happens if I just paid my monthly membership, what will my cost be?
A. If you are a Monthly Premium member, your Black Friday pricing will be pro-rated based on the time you have left on the monthly billing cycle. For example, if your recurring date is on November 27th for $49 and on the 29th if you decide to upgrade, it will be pro-rated based on that and will likely be around $299 – $46 = $252.
Q. I'm already grandfathered in at the Black Friday price form last year. Can I still get this year's Black Friday bonuses?
A. Yes, if you are a recurring Black Friday member you will also get access to ALL of this year's bonuses.
Q. How are the bonuses delivered?
A. All bonus details will be sent to you immediately upon upgrading to the Black Friday offer. This includes the exclusive live class schedule, as well as anything that is downloadable will be available right away!
Q. Why are you guys so awesome?
A. Well…. (I made this question up LOL).
Q. Can I promote this offer and earn $$?

A. Absolutely, in fact this is our most lucrative opportunity of the year for affiliates. Each and every person here has an affiliate link that they are going to be able to utilize to actively promote this offer. You can find this directly on the Affiliate => Program Details page.
Black Friday 2019

Here is the direct link, if you want to see the format.
https://my.wealthyaffiliate.com/order/blackfriday?a_aid=b6fb29d2
This link works, but replace 'yourid' with your affiliate ID, and this is the link you will use to promote the Black Friday event and earn $130 commissions.
This also means, it is going to be an incredible opportunity for affiliates and anyone interested in promoting WA to have their most lucrative weekend of the year. We are also going to be releasing Black Friday promotional banners this week too. Also, we are going to be offering marketing strategies that you can leverage to "make bank" this Black Friday.
---
Black Friday 2019
I am going to be providing more information leading up to the Black Friday event, but we are really excited about this year's event, and everything we have planned here within WA in 2020. It is going to be by far our best and most innovative year yet, and YOUR best year yet! Get ready for it!
And of course, if you have any questions or just want to share your excitement, leave your comments below and I will be sure to get back to you.
WA 黑色星期五
2019年的黑色星期五购物狂欢即将来临,时间为11月29日到12月2日,如果你对西方黑色星期五不太了解的话,大抵可以认为它类似于国内的双11这种日子,我会在这篇文章介绍黑色星期五Wealthy Affiliate优惠活动状况及细节;如果你对Wealthy Affiliate不了解的话,请点击Wealthy affiliate中文教程进行学习。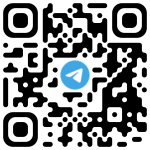 【江湖人士】(jhrs.com)原创文章,作者:江小编,如若转载,请注明出处:https://jhrs.com/2019/33302.html
扫码加入电报群,让你获得国外网赚一手信息。